Upcoming October Events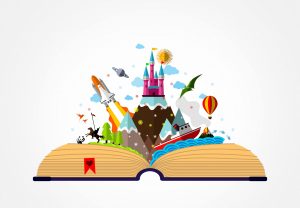 Monday, October 2, October 23, October 30 at 10:30 a.m.
Join Ms. Megan for Preschool Storytime at the Marion Library.
Monday, October 9 at 10:30 a.m.
Join Ms. Megan and the Marion Fire Department for Preschool Storytime at the Marion Tailgate Market.
The Marion Fire Department will teach preschoolers about fire safety in a fun, non-threatening way. After Storytime, children will be able to talk with firefighters, explore the fire truck, and receive a take home craft from Ms. Megan! Recommended for ages 5 and under.
El Departamento de Bomberos de Marion enseñará a los niños de edades preescolares sobre seguridad contra incendios de una manera divertida y no amenazante. Después de la hora del cuento, los niños podrán hablar con los bomberos, explorar el camión de bomberos y recibir una manualidad para llevar a casa de parte de la Sra. Megan. Recomendado para menores de 5 años.
Monday, October 16, there will be no Preschool Storytime.
NO habrá Cuentos Preescolares Lunes, Octubre 16.
Wednesday, October 4, October 11, October 25 at 10:30 a.m.
Join Ms. Megan for Preschool Storytime at the Old Fort Library.
Books, songs, felt board stories, action rhymes and fun for preschool-aged children.
Monday, October 18, there will be no Preschool Storytime.
NO habrá Cuentos Preescolares Miércoles, Octubre 18.
Crafts for Little Hands 
Wednesday, October 11 at 11:00am – Old Fort Branch Library 
Every second Wednesday, preschool-aged children are invited to craft at the library. Dress for a mess because we will be using glue, scissors, paints, paper, markers, crayons and much more! Targeted age group 3- to 5-year old, but all are welcome.
.
Elementary Programs
The Lab
Wednesday, October 11 at 4pm – Old Fort Library
Wednesday, October 25 at 4pm – Marion Library
Each month elementary students (kindergarten-5th grade) are invited to STEM based experiments at the library.
Join us for an educational program with the North Carolina Arboretum to learn all about the many different arachnids that call Western North Carolina home! Did you know arachnids include more than just spiders? Come ready to hear about the ecoEXPLORE program, the many different types of arachnids, where they live, what they eat, plus much more!
¡Acompáñenos en un programa educativo con el Arboreto de Carolina del Norte para aprender todo sobre los diferentes arácnidos que consideran el oeste de Carolina del Norte su hogar! ¿Sabías que los arácnidos incluyen algo más que arañas? ¡Venga preparado para escuchar sobre el programa ecoEXPLORE, los diferentes tipos de arácnidos, dónde viven, qué comen y mucho más!
Come learn about the lunar eclipse and about the 8 phases of the moon using oreo cookies!
¡Venga a aprender sobre el eclipse lunar y sobre las 8 fases de la luna usando galletas de oreo!
Author Visit
October 5th, 4-6 PM at The Marion Library
Attend a reading and book signing with best-selling book Author, Phrantceena T. Halres at the Marion Library.
Seating is Limited to 60 participants and we will have Balloon Twister, Demetrios Meimaridis, on-site during the book event to make balloon art for children.
Halres is an African-American female entrepreneur and the great-grand-daughter of a much loved house servant. She is the former founder and CEO of TPSG and it's many divisions and the current founder and chair of board for the Coach Tate Foundation.
Come out to hear Halres discuss her book, which shows how to push beyond your struggles and live a joyful life, you will leave feeling inspired and fulfilled.
Joining Halres will be balloon artisan, Demetrios Meimaridis. Demetrios is the Executive Director of the Coach Tate Foundation.
Balloon art is something that the Coach Tate Foundation is proud to show kids how art can also be applied to balloons. If you can dream it, we can create it.

Please join our CLOSED Facebook page by searching McDowell Library Children Services for updates, videos and more from our Children's Library!
First Glimpse Tuesdays at 7 p.m.
Join Ms. Megan for the first two chapters of a new book that has been added to our collection within the past year. These books are geared toward students in grade 2-5.
Throwback Thursdays at 7 p.m.
Join Ms. Megan for the first two chapters of a an older book that has been in our collection for over a year. These books are geared toward students in grade 2-5.
BEDTIME STORIES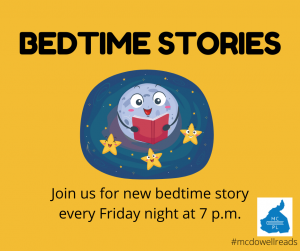 Fridays at 7:00 p.m.
Join Ms. Megan for a bedtime stories in our CLOSED Facebook group (McDowell Library Children Services)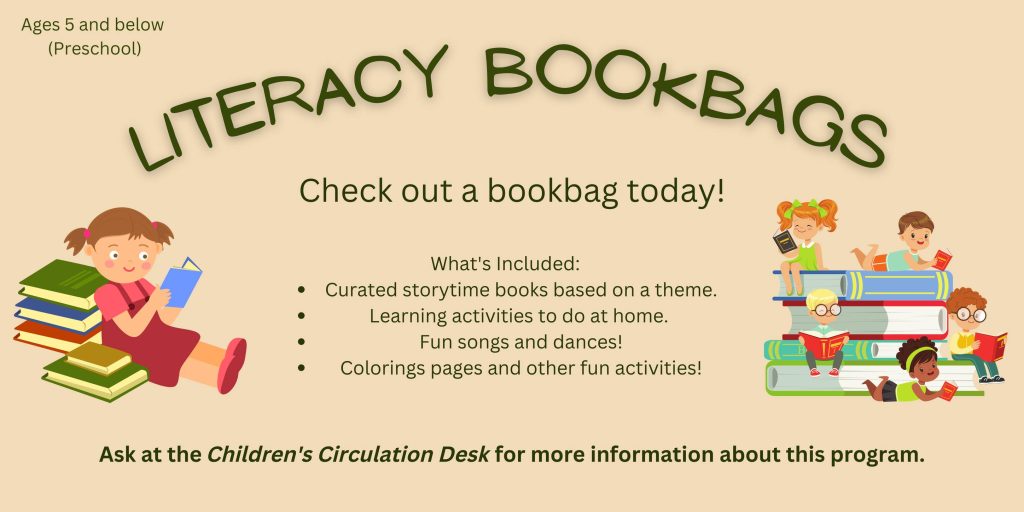 The McDowell County Public Library have Literacy Bookbags available for checkout at the Marion and Old Fort libraries at the Children's Circulation Desk. The purpose of the Literacy Bookbags is to help families get involved in improving their child's literacy skills and provide families with the tools to help them become their child's first teacher.
What's Included:
(4) Curated Storytime books based on a theme
Literacy tips
Fun learning activities to allow for communication between parent and child
Colorings pages
And songs (that can be used along with scarves and egg shakers)
 Have a question about a program posted?  Call us at either 828-652-3858 for Marion or 828-668-7111 for Old Fort.
No comments