Check out our Adult Summer Reading Programs!!
---
VAYA Health Presents PTSD: Healing the Emotional Wound
June 2nd, 11AM-12 PM at The Marion Library
When trauma occurs, it can have lasting effects on the person who experiences it and their Loved ones. This presentation defines PTSD and reviews the impact of trauma. Highlighted are treatment options and self-care strategies.
---
Seed Library Meeting
June 6th, 4 PM at The Marion Library
Join us along with the Master Gardeners at our next seed library meeting where we will be discussing the new seed share program. If you would like more information or to volunteer your time in its upkeep please stop by.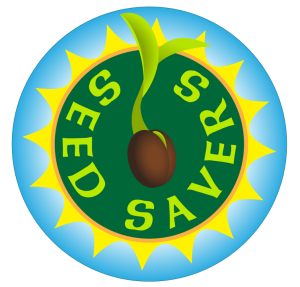 ---
Book Club Meeting
June 9th, 1 PM-2 PM at Ingenious Coffee Roasters
You are invited to join us at our next book club meeting. This Friday from 1-2 PM at Ingenious Coffee Roasters. We will be discussing "Educated" by Tara Westover. Stop by and join in the discussion with a great group of people and delicious coffee.

---
Mini Canvas Painting
June 13th, Marion Library from 3-5 p.m. 
June 15th,  Old Fort Library from 3:30-4:30
Paint a mini canvas and display it this week in the library!
---
The Amateur Writers Club
June 13th, 4:00-5:00 PM at the Old Fort Library
The AWC is a group of aspiring writers creating a community for sharing ideas and learning new techniques for writing.
---
Candle Making
June 20th Marion Library from 3-5 p.m. 
June 22nd Old Fort Library 3:30-4:30
We will be leading you in making a homemade candle.

---
Adopt-A-Pet Day
June 21st, 12-5 PM at the Old Fort Library
Join us and Mercy Animal Rescue at the Old Fort Library. Meet the animals they have available for adoption, take them for walks, give them some love, and maybe take a new fur-friend home! (Same day adoption not available.)
---
DIY Mason Jar Bird Feeders
June 27th Marion Library from 3-5 p.m.
June 29th Old Fort Library 3:30-4:30
At this week's adult craft program we will be making mason jar lid bird feeders.
---
Beginner Yoga 
June 28th at 11 a.m. in the Marion Library
June 30th at 11 a.m. in the Old Fort Library
Ginger Webb will be teaching a yoga class for beginners, no experience required. We will have some equipment available but encourage you to bring your own if possible.
---
Art Showcase
June 30th, 3-5 PM at the Marion Library
The Marion Library along with MACA is very proud to present our art showcase. This showcase will feature works by local artists who have trusted their art to The McDowell Arts Association throughout the years. Come by and support local art and view the amazing pieces on display.
---
Summer Reading Information
Adults will earn 1 raffle ticket for every 8 hours of reading. We will also have a BINGO reading challenge, once completed, can be turned in for one prize entry.
Each program you attend will also earn you an hour on your raffle ticket!
Are you a big reader? Great news! There is no limit to the number of raffle tickets you can earn.
All reading logs and tickets must be turned in by 5 P.M on August 5th at the Marion or Old Fort branch.
---
Need More Reading Logs?
Print Them Off Here!
*To print, right click the reading log or BINGO sheet of your choice. Select "save image as…".
Save the image onto your device and print.
No comments