Teen Summer Reading Program
Summer Reading Program: June 7th – August 6th

Welcome to the Teen Summer Reading Program!
This summer, we will be hosting a number of online programs. 
We are offering several prizes this year to some lucky ticket winners. 
You can earn tickets in two ways: 
1. Read two books
or
2. Registering and completing one of our online challenges or crafts below.   
Each challenge completed earns the participant a ticket.  The more tickets you earn, the better chances you have to win a prize in the drawing at the end of the summer.
Please remember, you need to register to participate in the programs.  You can do so via the Google forms attached to each program page below. Printed forms are also available at either library in Marion or Old Fort.
To print a copy of our summer reading log, click on the link below:
Page Contents:



If you are interested in volunteering with any of our programs, please fill out the Google form attached to this link.
Some of our ultimate prizes for this summer include:
A Fire 7 Tablet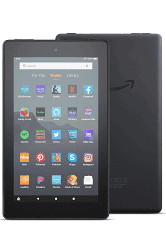 A gift certificate for a large pizza anyway from Titan Pizza Plus

Battlefield 1 Exclusive Collector's Edition from All Things Geeky

And many more!
Have a question about a program posted?  Call us at either 828-652-3858 for Marion or 828-668-7111 for Old Fort.