Need homework help?  We've got you covered!
The McDowell County Public Library is excited to announce that we now offer free academic resources and online tutoring from Tutor.com!
Patrons have two ways they can access Tutor.com:
1. StudentAccess– Students can use their Student ID as the barcode and the last 4 numbers of their ID as the password.
2. Library Card– Anyone with a McDowell County Library Card can get access by entering the library card # as the barcode and their PIN as the password.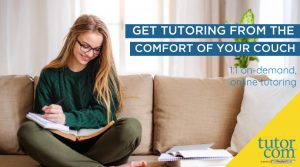 All students in grades K-12 with a library card can use the service to get help with homework, class projects, papers—even test prep! We would love to help your students be better prepared for class each day by providing one-to-one assistance when they need it most: on-demand at homework time. Tutor.com helps you help your students by:
1. Providing Personalized, On-Demand Student Support
Every Tutor.com session is one-to-one between tutor and student. There is no appointment needed and they can access the service from home. Your students get help with their own specific questions or assignments—right when they need it.
2. Extending the Learning Day
When the bell rings at the end of the day, learning does not have to stop. Our tutors are available to help your students when they are struggling with homework after school and on the weekends. Tutors are available to them all week from 2 p.m.- 10 p.m. Tutors who speak Spanish are available all week from 3 p.m.- 10 p.m.
3. Engaging the Student One-to-One
Tutor.com is committed to student learning. Their highly vetted expert tutors will never simply provide homework answers to your students, but instead guide them to find the answer on their own.
4. Impacting Student Achievement
95% of students who use Tutor.com say it helps them complete their homework and improve their grades. Students come to class more prepared and ready to learn!
5. Building Confident Learners
Students also report that Tutor.com helps them feel more confident in their schoolwork.
Tutoring is available in all core K-12 subjects – math, science, English, social studies and writing, including AP-level assistance. Students can access live, online tutoring from any Internet-capable device through Tutor.com/McDowell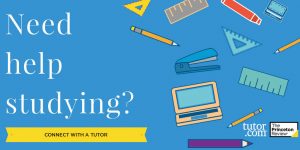 No comments